As a capital of the world for centuries, and today an unparalleled global financial center, London's mix of the old and new meld to create for the visitor a brilliant setting to explore and build memories. But if it's England you're going to, then it's the pound you're going to have to deal with. We don't want to cause you any undue concern, so know that despite the hefty pound far outweighing the dollar, that dollar can go a long way even in London. Instead of an expensive cab, you have feet. Instead of that expensive restaurant, you have picnicking in London's parks. In place of pricey opera you have street performances and open air festivals. Read on then to get a better idea of how attainable London really is on a budget.
Getting Around
Credit: morebyless
A mental image of London brings to your waking eyes that inseparable and iconic double decker red bus. These, as well as the tube, are great alternatives to taxis. The city's recognizable mayor Boris has given his namesake to the bike sharing scheme wherein you can pedal around town on the cheap. However, the final option, and the most budget-sensitive choice, is walking. Take to the pavement with patience and see the city free and slow.
Free Museums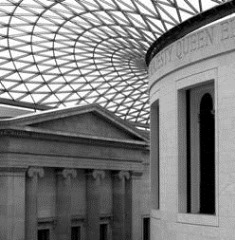 Credit: doug88888
Plan ahead, and make ready; there are a lot of museums not listed here. Among the many museums you can check out is the Wallace Collection, where you can expect Rembrandts, Titians and Van Dykes. Sir John Soane's Museum is a great place as well. The architect of the Bank of England's lustrous collection provides a quick way to soak up British elegance and foreign souvenir. Head across the street to the Hunterian Museum to see medical artifacts from the first surgeries conducted under the auspices of the scientific method. There are many more museums, but we end this section with the obvious choice: The British Museum and its unrivaled exhibitions of antiquity's treasures.
Architecture is Free, too
The entire city is eye candy already, and it doesn't cost a thing to appreciate the ins and outs of many London favorites. The obvious Tower London, Big Ben and St. Paul Cathedral we will assume you will already go to. Otherwise, if you haven't been already to the Barbican Center, check it out. Its brutalist, whirling design provides you with hours of entertainment as you get lost in the walkways and gardens. The New London Architecture model of the city is a great way to get a bird's eye view of the city and read up on planned architectural projects.
Random Freebies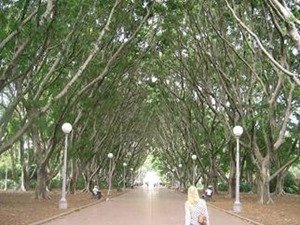 Credit: edwin11
The British Library is a great place to see an eclectic gathering of things as varied as Beatles lyrics and old tomes defying time. There's free Wi-Fi in the café for when after getting your fill of literary exhibitions the caffeine fix calls. Speaker's Corner in Hyde Park is another bizarre and unique experience, where you can gather before random people on step ladders preaching their knowledge like in the days of old. Finally, check out the wall in Postman's Park that serves as a memorial for heroes who died trying to save others. It's quirky, it's London.