Andalucia is an autonomous region on the southern coast of Spain. It is the most populated of all of Spain's regions and its capital is Seville. The area is hugely popular with tourists from all over Europe and its coastline is widely developed to that end. However, the region is also home to one of the most successful ecotourism industries in the world.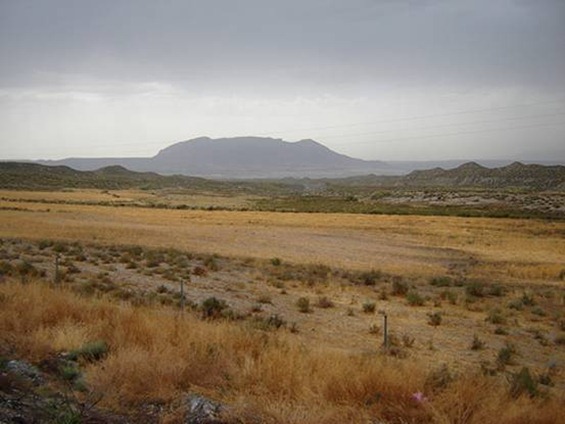 Flickr: towncalledmalice
The definition of ecotourism changes quite drastically depending on the country and the organisation; however, it usually refers to travel to significant areas of environmental conservation that greatly improve the lives of local people. There are several ecotourism packages for sale in the UK, and they usually include environmentally friendly travel and a carbon-neutral holiday.
Many travel firms wrongly claim that the tours they offer fall into the category of ecotourism; however, this is rarely the case. Taking a stroll through a dense jungle or enjoying the natural beauty of a river does not constitute ecotourism on its own. Such a trip can only be considered part of this category of travel if it involves conservation work or the raising of public awareness. Andalucia has some notable conservation projects underway that allow people the chance to get involved and improve the situation.
The ecotourism industry is an excellent example of how big-business and government can work together in order to preserve natural habitats. The organisation that promotes such issues in Andalucia is called ANDECO, and it works towards the main goal of establishing eco-friendly tourism in the region. Visitors are not seen as the problem; they are looked upon as part of the solution. One of the organisation's primary goals is to educate people on what is currently happening to the world and letting them know what can be done. Andalucia's huge travel industry is a major factor in this issue as it is responsible for much of the encroaching urban sprawl in the area.
Ecotourism is slowly growing in popularity and it is now a serious alternative to traditional holidays. The industry has adapted natural habitats to include camping sites and rural hotels that live in harmony with the local surroundings. A number of adventure companies work with local charities and environmental bodies to make sure their activities have no impact on the areas in which they operate. Andalucia is a place where ecotourism can also be fun.
Andalucia's commitment to delivering environmental projects is clearly demonstrated in the regional capital of Seville. Europe's first major solar power-plant opened in 2006 and features 624 mobile mirrors called heliostats. The sun's rays are concentrated and directed to a huge tower where an electric-producing turbine is located. This project was seen as a major breakthrough as it was funded as a purely commercial venture. The power plant is an attraction in itself and draws thousands of visitors from around the world.
There are a number of specialist travel companies which offer flights to Malaga; many of them include specific activities aimed at neutralising the carbon used during the flight. Travellers can take part in a number of activities in the region aimed at raising awareness of environmental issues and improving the area's ecosystem. There are a few hotels chains that offer people the chance to stay in buildings that actually work in harmony with the local environment. Detailed information on flights to the region can be found at cheapflights.co.uk.