This post is proudly sponsored by Kanetix.ca – Canada's leading online insurance quote comparison service. Visit Kanetix.ca – Travel Insurance For Canadians and do an online quote comparison to see which insurance company can offer you the lowest quote. Also, visit Kanetix's Travel Insurance Infocentre for travel insurance guides and info.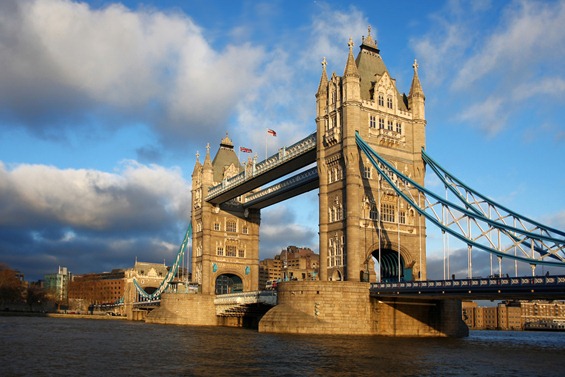 Depending upon where your travel dreams take you in Europe, plan on enjoying the local fare. After all, the food of a place can enrich your understanding of that culture, and where better to sample some world-famous dishes than in their place of origin? The food of your travels may well create lifelong memories for you.
Western Europe: Belgium, France, Germany, Austria and Switzerland
Visitors can eat well in Belgium even without including the legendary chocolate to be found here in shop after shop. Try the frites," or French fries, dipped in mayonnaise; and order up the frites with mussels. Belgians also offer two different types of waffles; be sure to taste them both. National dishes include waterzooi and other meat-based stews, and, of course, Belgian endive.
Much of the culture in France revolves around food, and it's no wonder, with such delicious offerings that France has brought to the world table. Ranging from such stellar baked items as croissants and baguettes, to crepes, to dishes steeped in flavor such as ratatouille and coq au vin, French food aims to delight the body and soul. Hors d'oeuvres include pates, snails, and multiple cheeses–each of which embody regional pride. Pricey delicacies include fois gras, lobster, scallops and truffles.
When visitors think of German food, usually sausages and sauerkraut come to mind. But German bread is wonderful, too, with a tradition that goes back centuries. In addition to the full-bodied wheat and rye breads, German baked goods include the Christmas treats of lebkuchen, a ginger cookie, and stollen, a sweet yeast bread. Also try a dish of delicious sauerbraten, which combines sweet and sour tastes within a meat dish; or sample some Black Forest ham.
Eaters in Austria can enjoy such hearty traditional fare as the weiner schnitzel, or breaded cutlet; apple strudel, known by locals as apfelstrudel, and the sumptuous cake dessert of Sachertorte.
Alpine wanderers should try raclette, which is melted cheese served with potatoes and charming small pickles; rosti (think of hash browns cooked with onions); or some warming cheese fondue.
British Isles
In the British Isles, food is accompanied by atmosphere when you dive into pub grub. Other English culinary touchstones include fish and chips; roast beef with Yorkshire pudding; a tea spread; or a traditional "full" breakfast, with standards of eggs and bacon, but which could also include sausage, black sausage, grilled tomato, mushrooms, fried bread, baked beans, toast with marmalade, and tea.
Southern Europe: Greece, Italy, Spain and Portugal
In Greece, look for grilled lamb or pork, such as souvlaki. Seafood is also available in coastal areas and within the Greek islands. Dairy products have their own twist in Greece. Thick, creamy yogurt shows up in dishes like tzatziki, a cucumber-yogurt dip, or served for dessert with honey. And feta cheese is an integral part of salads, or anointed with a bit of olive oil and served up with olives. Layered casseroles such as moussaka or pastitso are wonderful, too. Sink your teeth into a myriad of Greek layered desserts: baklava is only the delicious beginning.
Italy is world-famous for its pasta dishes, such as fettuccini Alfredo, ravioli, lasagna, and rightfully so. But you'll also be glad you visited Italy when you sample different pizzas prepared in their land of origin. Other culinary highlights include panini, or sandwiches; prosciutto, or Parma ham; Italian cheeses such as ricotta, parmesan, and asiago; risotto and polenta. Luscious desserts include cannoli, fried dough tubes filled with a sweet cheese filling, and the ultra-popular, richly flavored frozen concoction we know as gelato.
If you're visiting Spain, be sure to visit a restaurant that serves up paella, a Spanish national dish featuring rice, a variety of meat and/or seafood, and seasonings such as saffron and olive oil. Tapas, or bite-sized appetizers, are another Spanish cultural mainstay, as is gazpacho, the chilled vegetable soup with a tomato base. Travelers can also sample a tortilla, the Spanish version of an omelet, or try some chorizo, a Spanish sausage. Your sweet tooth can be satisfied with flan; a Spanish custard flavored with caramel, or with churros, fried pastry dusted with cinnamon sugar. Dunk your churro into some thick Spanish hot chocolate.
Fish and seafood lovers will relish the dishes of Portugal; the national dish is bacalhau, or salted cod. But the array of dishes created from the bounty of the sea is eye-opening. Also try cozido à portuguesa, or a vegetable and meat stew. Portuguese bread is wonderful, as are desserts such as pastel de nata, a small custard pie.
Scandinavia
If your travels take you up to Scandinavia, try such regional traditions as the smorgasbord, the Scandinavian way to serve up the plenty of land and sea. A smorgasbord might include a variety of smoked, pickled and fresh fish and seafood; meatballs; roast ham; an assortment of vegetable salads, both fresh and pickled; breads; open-faced sandwiches; and a choice of cheeses, as well. Traditional Scandinavian desserts include a wide range of delicious cookies.